GoalPoint Behavior Group
in Columbus, GA
GoalPoint Behavior Group provides
Applied Behavioral Analysis (ABA)
for children with Autism Spectrum Disorder (ASD). Our comprehensive programs provide individualized treatment plans,
caregiver education
,
Telehealth
opportunities, and much more. Contact our Columbus, GA, center for more information today!
Contact our Columbus location at 706-221-9629 to find out more about our resources.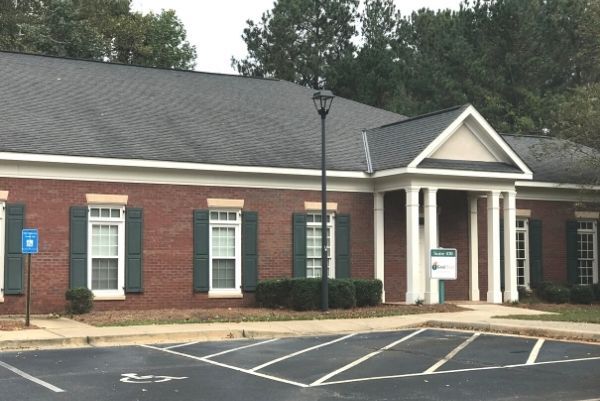 Frequently Asked Questions
What insurance does Goal Point Behavior Group accept?
Medicaid, BlueCross BlueShield, CareSource, Amerigroup, PeachState Health Plan, WellCare, Humana and Tricare.
What services are provided?
1:1 Applied Behavior Analysis therapy, Caregiver training, Social Skills Groups, and telehealth services.
What is Applied Behavioral Analysis?
A research-based scientific approach proven to be effective in addressing the symptomology associated with Autism Spectrum Disorder and related developmental disabilities.

Consist of observable and measurable goals that may include the improvement of skill deficits, the acquisition of replacement behaviors, and the reduction of challenging behaviors.
How does GoalPoint monitor client progress?
Collecting data daily for every client to ensure accurate progress monitoring via our web-based data collection software that our caregivers have access to.

Generating monthly progress reports based on individualized data.
What are the initial steps to receive treatment?
An appointment is scheduled after the required documents are submitted to the insurance provider, which typically takes about 5-7 business days to approve.

After an initial assessment is conducted, the BCBA reviews the treatment plan with the caregiver.

If the requested time slot is available the treatment plan is submitted to the insurance provider, which typically takes 15 business days to approve.
What does caregiver training consist of?
Training caregivers on their child's individualized treatment plan and goals.
What is the intake process?
The intake coordinator contacts caregiver within 24 hours

Informs caregiver of the required document to complete chart registration

Referral from primary care physician

Psychological evaluation

New client registration packet

The intake coordinator schedules the initial assessment.
What is the turnaround time from initial intake call to participation in treatment?
Approximately 1 month from the initial phone intake
How are the number of treatment hours determined?
An individualized assessment is completed by a board-certified behavior analyst to determine the level of medical necessity.

The number of recommended hours is provided to the caregivers and ultimately it is the caregiver's decision on how many hours they can commit to based on their schedule.
What credentials do your staff have?
Goal Point Behavior Group employs Board Certified Behavior Analysts (BCBAs are required to have a master's degree and complete 1500 hours of supervision prior to certification in addition to passing a board exam.

The individuals that implement the treatment plans designed by the Board certified behavior analysts are called Registered Behavior Technicians. They are required to complete forty hours of computer-based training, forty hours of supervision, and 1 month of training on-site prior to independently implementing treatment.
To make an appointment at our Columbus office, call
706-221-9629
or complete the contact form below.

Columbus Center
1921 Whittlesey Rd #400
Columbus, GA 31904
Warner Robins Center
644 Tallulah Trail
Warner Robins, GA 31088
Tyrone Center
190 Handley Rd. Ste. C
Tyrone, GA 30290
Warner Robins: 478-225-2179
Intake Department: 678-619-4281
Hours
Columbus Location
Monday - Friday
8:00 AM - 5:00 PM
Warner Location
Monday - Friday
8:00 AM - 5:00 PM
Tyrone Location
Monday - Friday
8:00 AM - 5:00 PM