GoalPoint Behavior Group's Core Values
Accountability
At the core of accountability is reliability, personal responsibility, and self-awareness. We value the ability of our staff and organization to honor our commitments, to clients, and to each other. We take ownership of our work and promptly correct mistakes by being a part of a solution to the greatest extent possible.
Systematic
We believe in measuring the success of our efforts through thorough planning, research, and the utilization of behavior analytic principles in all facets of our organization.
Growth
We are always looking ahead for new ways to improve. We focus on the positive and what's actionable in order to grow. Relentless improvement gives us energy and opportunities to celebrate what we are doing well and envision where we want to go.
Passion
We have an extreme motivation to do what we do. We consistently demonstrate pride in our outcomes and go above and beyond to achieve desired results. We love what we do, and our clients can see that.
Empathy
We embrace the experience of understanding another individuals' circumstances from their perspective. We take the time to consciously place ourselves in their shoes in order to provide the best individualized support.
Client centered
We respect the uniqueness and honor the dignity of each client with our words and actions. We embrace our clients as partners in this journey and understand that the entire family is our client. Lastly, we are dedicated to increasing the quality of life for our clients through the highest quality empirically supported clinical interventions.
Professionalism
We embrace the quality of how we show up to exceed standards, not only to produce greater efficiency in our work but also greater participation in respectful communicative exchanges.
Dedication
We are committed to providing the highest quality services to our clients by understanding that dedication is not what others expect of us but it is what we can give to others.
To provide high quality behavior analytic and language intervention services to children with developmental disabilities and their families in geographical regions with limited access to these services across the state of Georgia.

To utilize empirically supported behavior analytic interventions to ensure that not only the child but the family members that support them, reach their goals, one point at a time.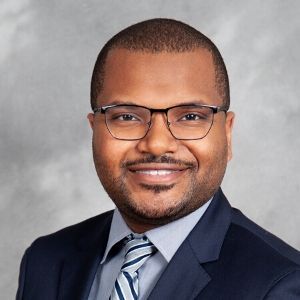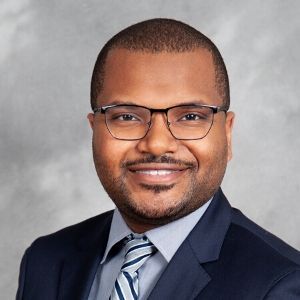 William E. Walton, M.S, BCBA, LBA -CEO
William is a Board Certified Behavior Analyst and has been providing ABA Therapy and working in the field of Applied Behavior Analysis since 2011. He earned a Bachelor of Arts in Education from Pennsylvania State University in 2010. He completed five years of clinical experience in an autism clinic that centered on behavior analytic research. This led to him earning his Master of Science in Applied Behavior Analysis with a focus in Autism Spectrum Disorder from the University of North Dakota. William has a significant amount of experience in behavior analytic research. He coordinated clinical trials for several licensed psychologists in the field of behavior analysis and has been published in peer-reviewed journals such as The Analysis of Verbal Behavior. He has specialized in providing community-based caregiver training in a variety of modalities, including using innovative strategies such as telehealth. William is a firm believer that a comprehensive behavior analytic treatment plan emphasizes both the child and the caregiver as the client.
Helen Murray, MA, BCBA,
Regional Director
Helen is a BCBA originally from just outside Indianapolis, Indiana. She received her Bachelor's of Science from Purdue University in 2014 and her Master's in Applied Behavior Analysis from Ball State University in 2017. Helen began working in the field of Behavior Analysis through an internship as an ABA therapist during her senior year at Purdue. Helen is passionate about creating a positive difference in the lives of children with autism as well as their families through the empirically supported principles of behavior analysis. She has experience working with individuals 18 months and older and providing services in the home, center, and schools. Helen is passionate about teaching through naturalistic instruction. Focusing on embedding learning opportunities in play and activities that are centered around the individual's motivation. Helen places an emphasis on teaching foundational learning to learn skills and creating reinforcing contingencies to learn. Helen values instruction that focuses on language acquisition and behavior reduction that is socially significant to the learner and their families, teaching skills that make a meaningful difference and improve the quality of life of the children and their families.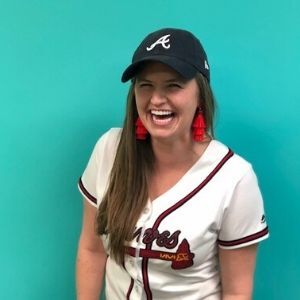 Check out what our clients are saying!

GoalPoint is incredible! They always do amazing work!

The services provided at Goalpoint is truly life changing. The staff is very friendly and professional. If you're looking for a center in the Warner Robins area I highly recommend them.

The GoalPoint team in Warner Robins is incredible! The staff is very friendly and care deeply about the job they are doing!

konnor fetherston
2020-06-01
Choosing goal point is the best decision I made for my son. He absolutely loves it ! The staff is super friendly and very energetic.

I absolutely love goalpoint behavior group! We have attended other ABA spots and this one is by far the most motivated to help your child be the best that they can be! Not only do I feel like they are very caring with the children, but they are extremely knowledgeable! I trust them 💯!

Warner Robins Center
644 Tallulah Trail
Warner Robins, GA 31088
Tyrone Center
190 Handley Rd. Ste. C
Tyrone, GA 30290
Warner Robins: 478-225-2179
Intake Department: 678-619-4281
Hours
Warner Location
Monday - Friday
8:00 AM - 5:00 PM
Tyrone Location
Monday - Friday
8:00 AM - 5:00 PM