Telehealth:
Learning Through Technology
An informed caregiver is critical for the success of ABA treatment for ASD. At GoalPoint Behavior Group, we recognize the importance of that component and offer an option for in-depth training through our telehealth program.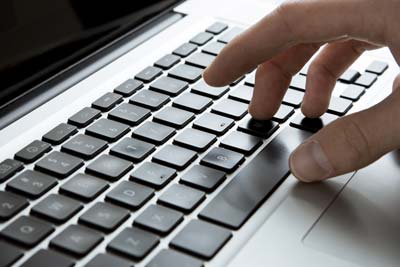 Our telehealth training for caregivers uses telecommunication technologies such as Skype to talk with a
Behavior Analyst
in addition to participating in training modules specifically for parents of children with ASD.
The 12-week program can be completed from your own home at times that work best for you. It addresses ways to decrease problem behaviors, increase communication, and reduce stress by learning to use ABA strategies with your children.
We conduct pre and post-outcome measures, such as the Parent Stress Indicator, before beginning and after completing the program. You will participate in 12 different modules that are chosen by the Behavior Analyst in the order that best applies to your individual case.
Through online-video conferencing, the Behavior Analyst observes and provides live instruction and feedback on how to use ABA techniques with your children. We encourage you to have your child(ren) actively participate in the training.
Weekly pre and post-tests, along with homework assignments, are provided to support parents and determine when a skill has been mastered so that you can keep building on the skills without getting stuck.
Some of the skills we teach are functional communication training and identifying the function of problem behaviors so that effective responses can be learned and used to reduce problem behaviors.
And you never have to leave your home.
I'm interested in your Telehealth program.

Warner Robins Center
644 Tallulah Trail
Warner Robins, GA 31088
Tyrone Center
190 Handley Rd. Ste. C
Tyrone, GA 30290
Warner Robins: 478-225-2179
Intake Department: 678-619-4281
Hours
Warner Location
Monday - Friday
8:00 AM - 5:00 PM
Tyrone Location
Monday - Friday
8:00 AM - 5:00 PM